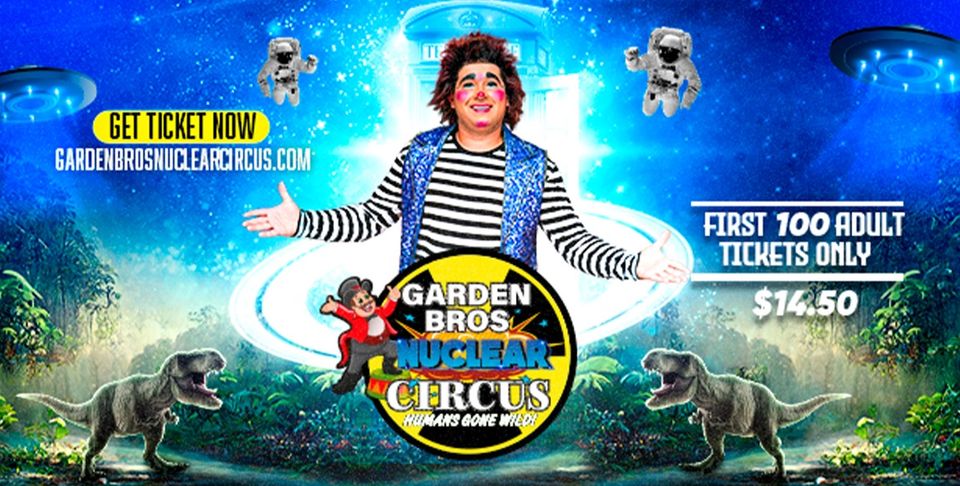 Garden Bros Nuclear Circus comes to Galleria at Crystal Run on Thursday, July 6, 2023, to Sunday, July 9, 2023!
The producers have pulled out all the stops on this Multi-Million Dollar production with breathtaking special effects, arena seating, concert style sound and lighting along with 5 RINGS bursting with excitement, laughter, and memories that will last a lifetime!  The very best performers from around the world make up this action jammed, fast paced 100-minute performance in a 5 RING setting, featuring the Human Cannonball, Aerial Artists that will blow your mind, The Wheel of Death, Motorcycles in the Sphere of Fear, the Funniest Clowns, Jugglers as seen on America's Got Talent, and much more.
The first 100 adult tickets sold online are only $14.50 at www.GardenBrosCircus.com.
For more information and to purchase tickets, visit http://www.GardenBrosCircus.com or the Box Office on show day.